About us
The Old Lion Publishing House is a Ukrainian publishing house that creates books for the entire family. Every reader, from the youngest to the oldest, will find something among our books to their liking and satisfaction: picture books, fairy tales, poems for children, stories for school-aged children, a series of books for teens, nonfiction for a variety of ages, fine poetry, interesting novels, atlases and albums of incredible beauty, and even anti-stress coloring books. We strive to make our books inspire readers.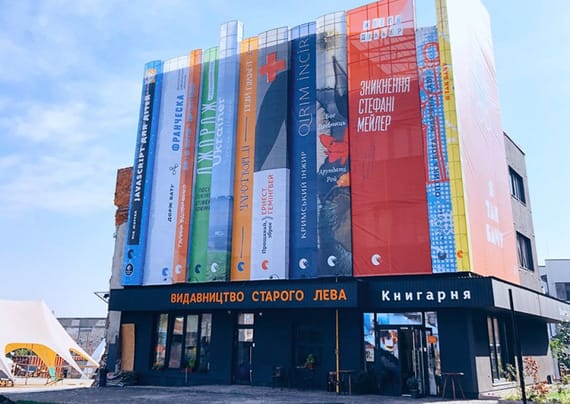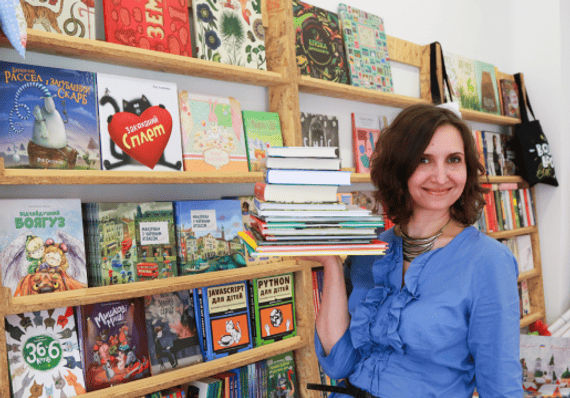 The Old Lion Publishing House was founded in 2001 in Lviv by author Marjana Savka and musician Yuri Chopyk. In 2010 the Lviv-based company "Fest!" Holding of Emotions entered into a partnership with the press, and in 2013 Old Lion opened a branch in Kyiv. In 2015 Old Lion opened its first bookstore in Lviv. Since then, an entire network of mono-brand bookstores and cafés has arisen: now you can peruse books, have some fresh coffee, and attend interesting literary events in cozy Old Lion establishments in Lviv, Kyiv, Odesa, and Dnipro. In 2018 Old Lion's headquarters moved to its own building in Lviv, whose façade is adorned by a building-sized bookshelf displaying spines of our books.
Currently, the press, which began with just two people, has a team comprising over one hundred full-time employees and a whole network of freelance translators, illustrators, editors, proofreaders, and designers. These are the people who, on a daily basis, work collaboratively, diligently, and enthusiastically to create the best books for each of you and for your entire family.
The Old Lion Publishing House is one of the biggest players in Ukraine's book market and has also gained recognition in the international publishing arena. Old Lion has active relationships with foreign presses for the purchase of foreign licenses. Owing to these collaborative relationships, today the books of Ernest Hemingway, Terry Pratchett, Milan Kundera, Arundhati Roy, Kazuo Ishiguro, Joël Dicker, Elizabeth Gilbert, Megan McDonald, Ulf Stark, Ketil Bjørnstad, Diana Wynne Jones, Agnès Martin-Lugand, Helen Fielding, Sally Rooney, and Dan Ariely, among others, can be read in Ukrainian.
In 2012 Old Lion began taking part in international publishing exhibits, visiting the Leipzig Book Fair, though the press's real breakthrough onto the international stage occurred in 2014, when Old Lion first participated in the most prestigious international book event, the Bologna Children's Book Fair. At the fair, the picture book Stars and Poppy Seeds by Art Studio Agrafka (Romana Romanyshyn and Andriy Lesiv), which was published by Old Lion that same year, earned the Bologna Ragazzi Award in the Opera Prima category.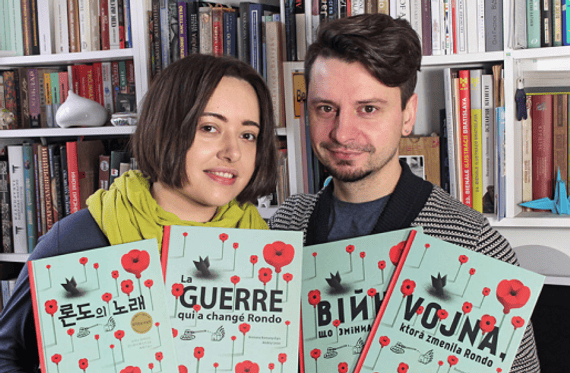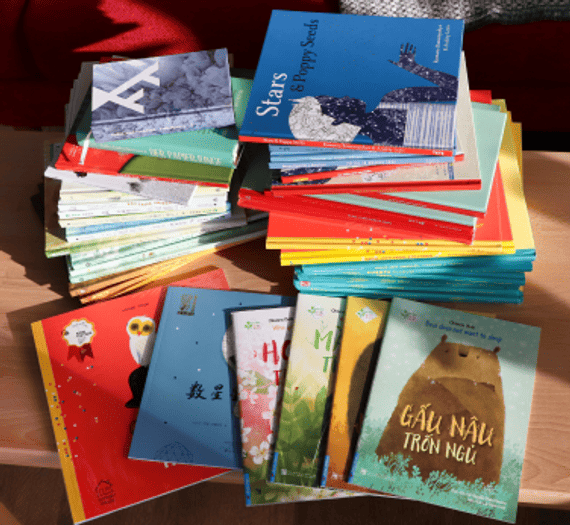 Since then, the publishing house has been an active participant in myriad international book exhibits: we've attended fairs in London, Bologna, Prague, Seoul, Frankfurt, Vienna, Shanghai, Roma, Taipei, Sharjah, Beijing, and other cities. On more than one occasion, books published by The Old Lion Publishing House have won first place at various international literary competitions, such as The Bologna Ragazzi Award, The Angelus Award, Nami Concours, Le prix Tatoulu, TheLittle Hakka International Picture
Book Award, and The European Design Awards, and have also been featured in the International Youth Library's prestigious White Ravens catalog. In particular, one of our most noteworthy prizes was in the nonfiction category of the Bologna Ragazzi Award, which Romana Romanyshyn and Andriy Lesiv won in 2019 for their duo of books Loudly, Softly, in a Whisper and I See That. Translation rights to each of the books were acquired by publishers from twenty-six different countries.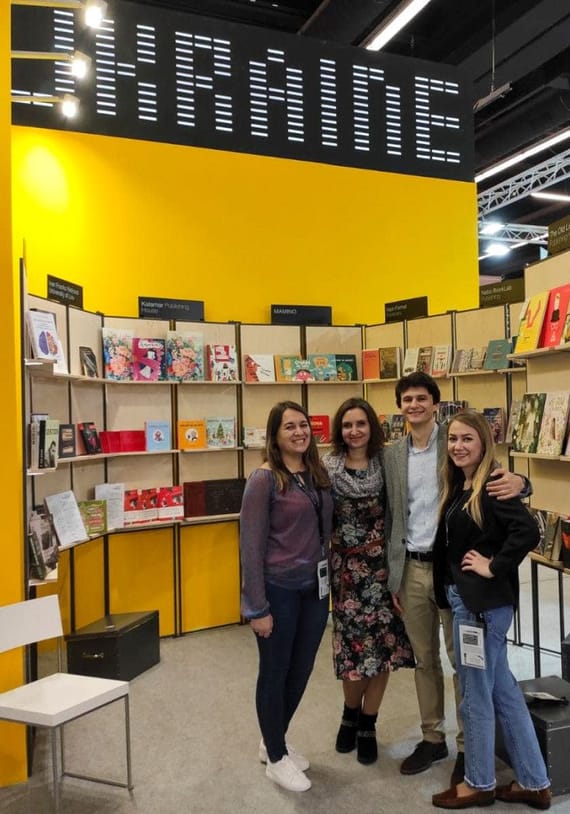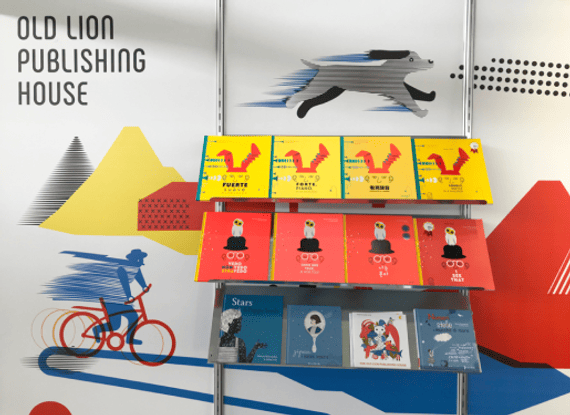 Readers from every corner of the world can enjoy books written by Ukrainian authors: Old Lion's books have been published in over forty-two countries, including Germany, France, Italy, Spain, Poland, Slovakia, the Czech Republic, the United States, Argentina, Chile, Turkey, China, South Korea, Japan, Mongolia, and Taiwan.
Our Partners